Paypal Payments

Paypal Payments



Although the PayPal facility has not been integrated into this site one of our committee members has offered to process PayPal payments through his personal account for items purchased through this website, this includes such things as publications and back issues.
If you would like to purchase items through this method of payment please make it known when submitting your requests on the order enquiry forms. There is a preferred method of payment dropdown which includes PayPal, providing the item(s) are available you will then be provided with the account details and amount that you need to make payment too.

URGENT NOTICE
If you are planning to make a Paypal payment can you please contact Colin Searle who can advise the correct address to use


MSC Auction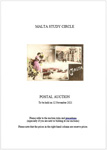 MSC November 2021 Auction



The November 12 Auction is now Closed

View the catalogue and images..

Catalogue | Images
Publication News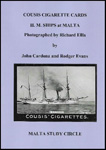 COUSIS CIGARETTE CARDS – H.M. SHIPS at MALTA



Malta Study Paper 59
ISBN : 978-1-9163085-1-0

This new MSC book (of 62 pages) describes and illustrates Royal Navy ships photographed by Richard Ellis, perhaps Malta's best early photographer.

An alphabetical list analyses cards by the type of inscription and the type of frame. 457 different ships are referenced.
The photographs appear to have been taken between about 1890 and 1910.
The book is thought to be the most comprehensive illustrated catalogue of these cards ever produced.
The illustrations provide a fascinating insight into the history of the Royal Navy in Malta. They show the changing designs and the transition between wooden hull sailing ships to ironclad vessels.

Enquires
See Flyer for Prices..
MSC Auction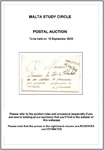 MSC Sept 2020 Auction



The September 12 Auction is Closed

View the catalogue and images..

Catalogue | Images
NEW !! Displays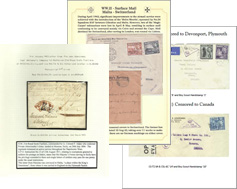 Uploaded Display PDF's



With the Covid-19 situation and the cancellation of MSC events as well as a means to keep in touch with members the MSC has started email distribition of member displays in pdf format. Each week a new display pdf is sent to all members with email addresses, the displays are also uploaded to the website in the Articles section under a new group called Displays




Go to Articles..

We have also introduced a new section in the forum where members can discuss the displays, again a link to the display pdf is included in the forum


or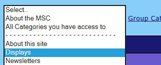 Discuss Displays in the forum..
Future Meetings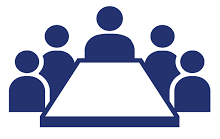 2020 May Cheltenham Weekender !!



PLEASE BE AWARE THIS MEETING HAS BEEN CANCELLED

Due to the predicted escalation and peak of the Corna Virus occurring in May the circle has made the desion to cancel this event
The current plan is to postpone to May 2021

We have decided to also postpone the May Auction until after the Covid-19 crisis
Publication News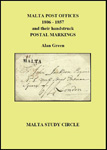 MALTA POST OFFICES 1806 - 1857 and their handstruck POSTAL MARKINGS



Malta Study Paper
ISBN : 978-1-9163085-0-3

This new MSC book reviews the fascinating pre-stamp period of Malta's Post Offices. In a break from tradition it integrates information about postal rates, packet voyages, archival information and relevant study papers to provide the context in which Malta's Handstruck Postal Markings were employed between 1806 and 1857.

Section 1: illustrates all Malta postal markings used by the Packet Office (which reported to the Postmaster General in London) for mail using British Packet services. From June 1843, this also included mail using the French paquebot services. Postal rates that applied to Malta are summarised with more detail in Appendices.
Section 2: covers the tariffs and postal markings of Malta's Island Post Office from 1816 to 1849. It answered to local government generating revenue from inwards and outwards mail. The Island PO handled French paquebot mail from 1837 until 1843.
Section 3: covers the period from 1849 until 1857. In 1849, the two Malta Offices were co-located and managed by a single Postmaster, although finances were still separate.
Section 4: covers fakes and forgeries. Unfortunately, these scarce and popular pre-stamp postal markings have attracted forgers' attention. It gives details to assist identification of these items, which otherwise might pass casual inspection.

The book is illustrated throughout in colour, with full-size images wherever possible.
Advantage has been taken of digital technology to produce full-size illustrations of the various handstruck postal markings and these are more accurate than in previous publications.
For the experienced postal historian, the new enthusiast and anyone with an interest in this period of postal history, this publication is a worthwhile addition to their philatelic literature.

Enquires
See Flyer for Prices..
MSC Sales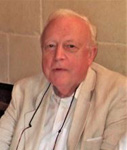 The John Lander Collection



John's family have requested that Malta Study Circle members have the first chance to acquire the material from John's collection. The collection is being offered to members in two Sales, the first a Private Treaty Sale organised by Alan Bannister, the second a Postbid Sale being run by Nigel Jeffries.

The Sales are offered with separate Terms and Conditions and it is strongly recommended that any one wanting to bid read the Terms and Conditions at the beginning of each sale pdf. Images of the associated lots have been loaded onto the website in the Image Library, lot descriptions and reserve values have been included for convieniance but the pdf is always the master record and should be used for the basis of any offers or bids made.

BIDS AND OFFERS HAVE CLOSED FOR THESE SALES

These are members only sales and the below links are only accessable to members

Sale pdfs | John Lander Obituary

Private Treaty Images and Results | Postbid Sale Images | Postbid Results


Future Meetings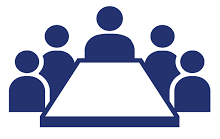 2019 Autumn Stampex Meeting !!



The next meeting of the Malta Study Circle will be held at 3pm on Saturday September 14th 2019 at the Business Design Centre, Islington, London (about a quarter mile north of the Angel Underground Station). Please check room venue on arrival.. all are welcome.

This meeting will be on an informal basis and as such no formal Agenda will be followed. Please feel free to bring any items you may wish to the meeting for display, discussion and possibly exchange or sale. Light refreshments are available.



PTS Information Page
Dealer Floor Plan
Publication News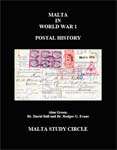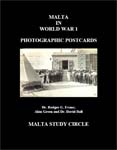 Postal History of World War I




Photographic Postcards of World War I



The Postal History :
The book covers (in over 470 pages, many in colour): Civil Postal Services, Postal Censorship, Civil Censorship Resealing Labels, Military Postal Services, Royal Navy Mail and Censorship, The Royal Naval Air Service and Royal Air Force, British Army Mail and Censorship, Troopship Mail, Hospital Ships Mail, Mail from the Wounded, Allied Forces Mail, Maltese On Active Service Overseas, Prisoners of War at Malta, Prisoner of War Postal History, The SMS Emden prisoners in Malta, Prisoner of War Postal Stationery, Prisoner of War greeting cards and special events, Turkish Deportees in Malta 1919-1921. There are detailed appendices which give for the first time a comprehensive listing of all PoWs held in Malta. There is a huge amount of original, never before published, research. This book is set to become the definitive work on the postal history of this fascinating period.

The photographic postcards:
In its over 250 pages, this exceptionally visual book illustrates almost 500 photographic (not the common, printed) cards which so ably depict what life was like for the Allied forces and especially the Prisoners of War during the war. The range of illustrations on the PoW material, showing the camps, living conditions, the arts, personalities and people, special events, exhibitions of prisoners' work has never been equalled. It is an invaluable resource for anyone interested in the history of Malta, and especially in PoWs. It is remarkable how many such images have survived, and indeed were permitted by the authorities, especially when compared to the paucity of such cards from the second World War.

Taken together these books represent, arguably, the most comprehensive historical review of Malta in World War I yet published. The role of Malta during this conflict has, perhaps, not yet been fully recognised. It was an invaluable Naval Base, acted as the 'Nurse of the Mediterranean', catering for large numbers of wounded troops, and provided accommodation for Prisoners of War of many nationalities. Malta also sent many of its own men overseas to serve the Allied cause. The books tell these stories through postal history, and photographic cards.

Order Enquires -SORRY CURRENTLY OUT OF STOCK-
Publication News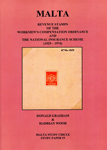 Revenue stamps of the Workman's Compensation Ordinance and the National Insurance Scheme 1929-1974
Malta Study Paper 53
ISBN : 978-0-9562435-2-2

An in depth study into these seldom seen revenue issues.
A complimentary reference to the Study Paper 28 Revenue Stamps.

Order Enquires | Forum Link
Publication News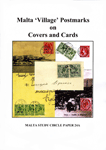 Malta Village Postmarks on Covers and Cards
Malta Study Paper 24A
ISBN : 09534875-6-3

An alphabetical listing by Village of all known cancellations on cover or card.
A complimentary reference to the Study Paper 25 Village reference.

Order Enquires | Forum Link
Publication News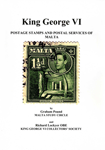 King George VI Postage Stamps and Postal Services of Malta
Malta Study Paper 33
ISBN : 09534875-5-5

The latest revision to the Study Circles King George VI paper which now includes the postal history for this period.

Order Enquires | Forum Link
Publication News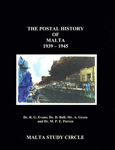 Postal History of World War II


ISBN 978-0-9562435-0-8



The book covering Malta Postal history 1939-1945 has now been published and already available through some philatelic retailers.

Order Enquires | Forum Link
- SORRY CURRENTLY OUT OF STOCK -
Future Meetings
Coffee Bar at 12:30 !


As many of our members travel to London for Stampex and Philatex etc, it is suggested that people should visit the coffee bar at 12:30 on the day they are there when there could be a chance of other members being there also.



May 5, 2022
Dubious SG1 being sold on eBay
Very similar, identical base stamp? SG 1's being listed on eBay


Archived News (52)..
Forum totals : Users (131) Posts (393)



August 6, 2022 : by Neil Grover
Foreign Used in Malta
1863-70 France Empire,
Napoleon III 20c
Used A25 - ?
France





July 28, 2022 : by Neil Grover
1860-1885 Halfpenny
Listed eBay .. someone paid £220 for this !
Forged Cancels





July 28, 2022 : by Neil Grover
1860-1885 Halfpenny
Another listed by same seller 2022 July
Forged Cancels





July 17, 2022 : by Neil Grover
Foreign Used in Malta
1863-70 France Empire,
Napoleon III 40c
Used A25 - ?
France





May 5, 2022 : by Neil Grover
1860-1885 Halfpenny
Identical stamp characteristics as HPY-FRG-CNL-01, 02 with similar profile of multiple listings of the same stamp suggest a concentrated deception using multiple seller identities and varying cancels

Same image (stamp) listed and sold twice (was more, didn't record)
Forged Cancels


Go to Study Board